Roots Leathers Jackets
Roots Leathers Jackets
Over 40 years ago, we set out to craft the very first Roots leather jacket. Today, our jackets continue to be part of our unique style and heritage.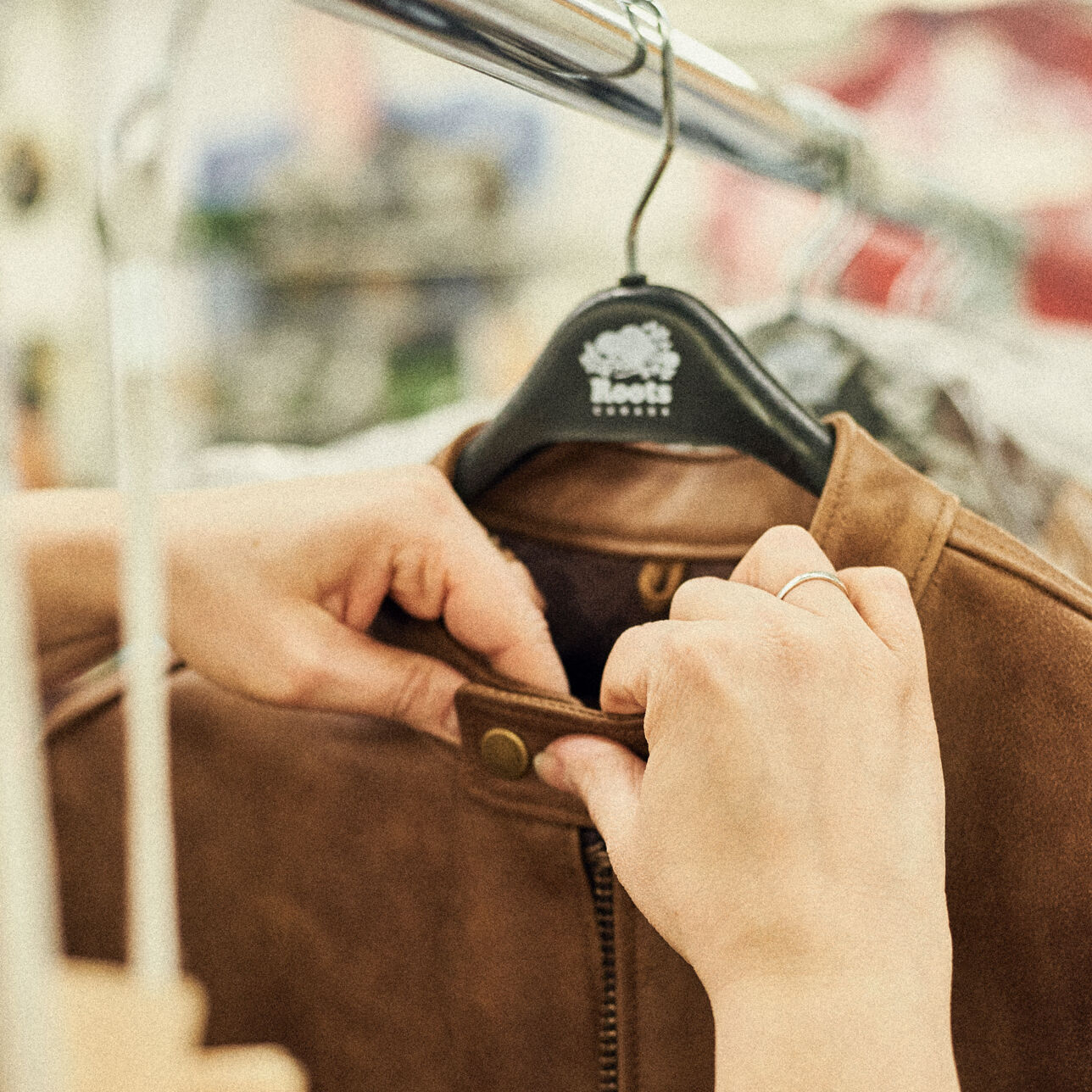 Crafting a Classic
Created out of our passion for leather footwear and bags, we began to craft Roots leather jackets in 1978. Inspired by the supple leather from some of the most renowned tanneries in Italy, our first designs had a timeless quality and classic style. Evoking true craftsmanship, our leather jackets are made to last and have a distinctive Roots look—a special mark of the Makers who craft every jacket by hand at our Toronto leather factory.
Crafting a Leather Jacket


Leather Selection
Every roots leather jackets begins by hand-selecting the leather that will be used to craft it. Over the years, we have made our jackets with many quality leathers from some of the most renowned tanneries around the world.
Design
Inspired by our quality leathers, classic style and expert craftsmanship, we begin to design the jacket. Our jackets pass through the hands of up to eight Makers before reaching you.
Cutting
After the jacket is designed, we're ready to cut the leather. Our Makers are dedicated to carefully cutting every piece of leather by hand for a personal touch
Sewing & Finishing
Once our pockets are set and the pieces are sewn together, the zipper is one of the finishing touches of the jacket. Our jackets are inspected to ensure that each one is a quality piece you'll be proud to wear for years to come.