Our sweats are made for you to be yourself and to express your sense of style from the moment you slip them on, you feel like you've worn them forever.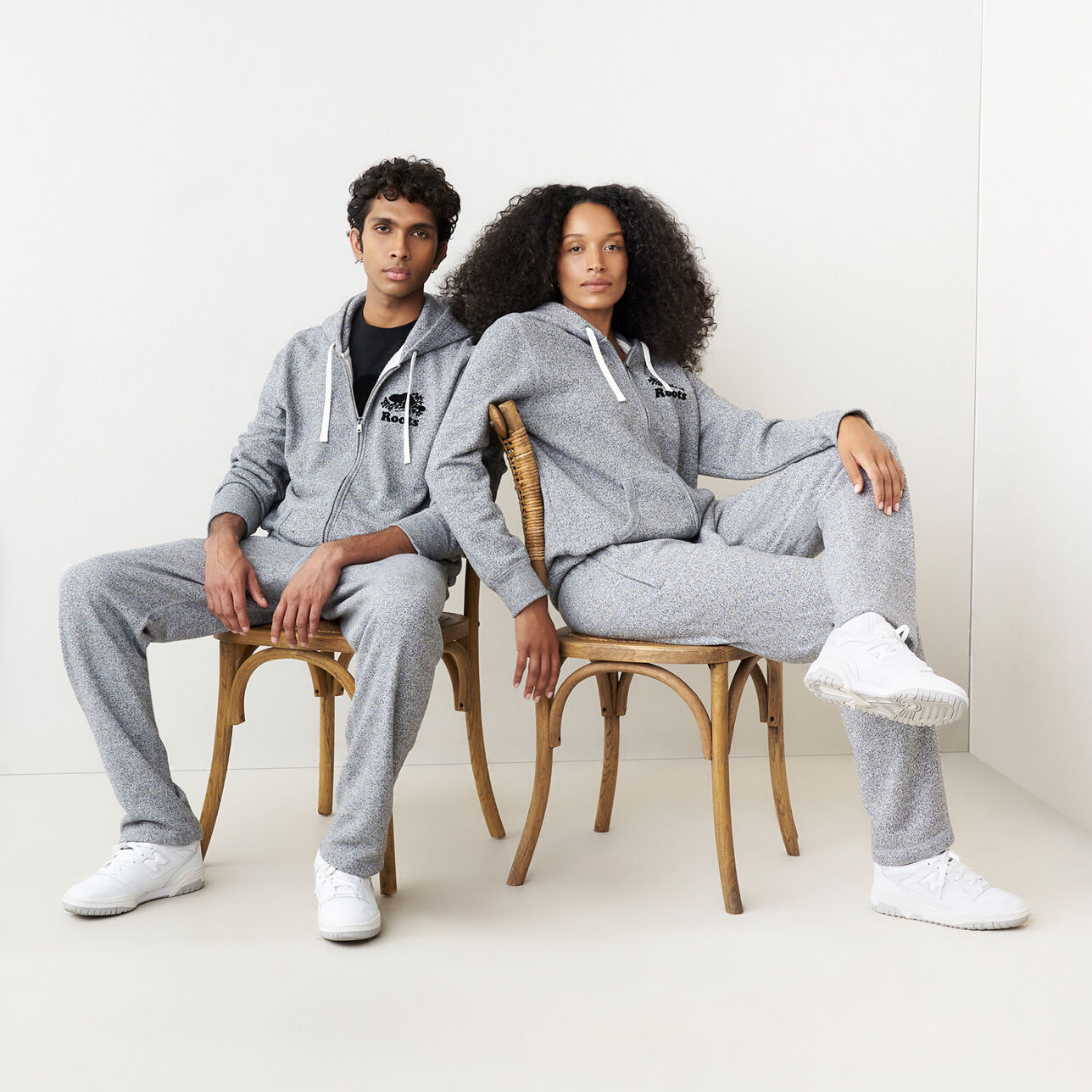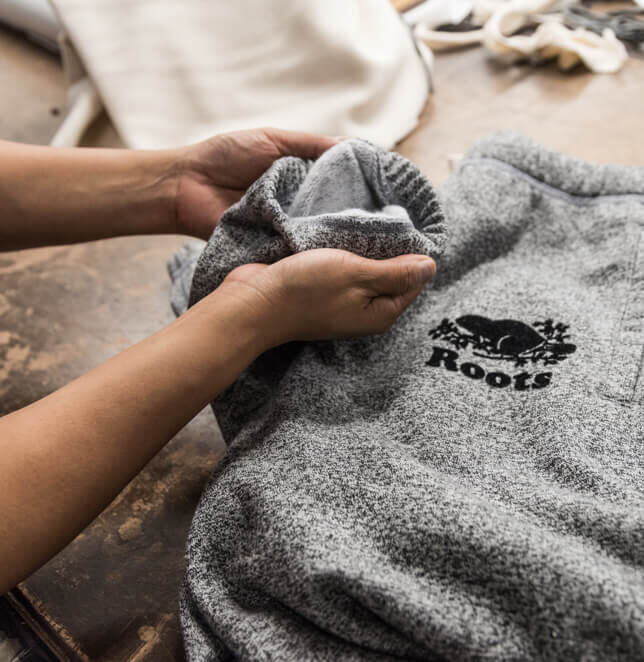 Making Our Sweats World Famous
Quality craftsmanship is at the core of everything we do. For over 40 years, we have been devoted to creating the world's most comfortable and long-lasting sweats.
From our commitment to durability to innovations in design, our sweats are no ordinary sweats — they are World Famous.
Creating an Icon
All of our sweats start with high-quality yarns. A unique blended cotton knit creates the much-loved look and feel of our exclusive fleece. Once the fabric is made, it's washed and brushed for added softness. Brushing the fabric loosens the underside of the knit, leaving that lasting, cozy feeling.
Iconic finishes like our Cooper Beaver logo complete our signature sweat look.
World Famous Sweats
From our iconic Salt & Pepper to new arrivals, discover your favorite styles.
© Roots Canada 2002 - 2023 | 1400 Castlefield Avenue, Toronto, Ontario, M6B4C4